Yes… the Christmas Bells Are Ringing!
We look forward to welcoming you to our Christmas Lunch on 18 December. Come enjoy some roast turkey and a glass of wine with friends a week before Christmas.
And we have big plans for the New Year
too: a re-vamped Brain Games format… see the next issue of this newsletter for more details; a revised Play Music program; plus, a storytelling project featuring YOUR stories.
Please start searching through your favourite photos now in preparation for this exciting new project.
Newsletter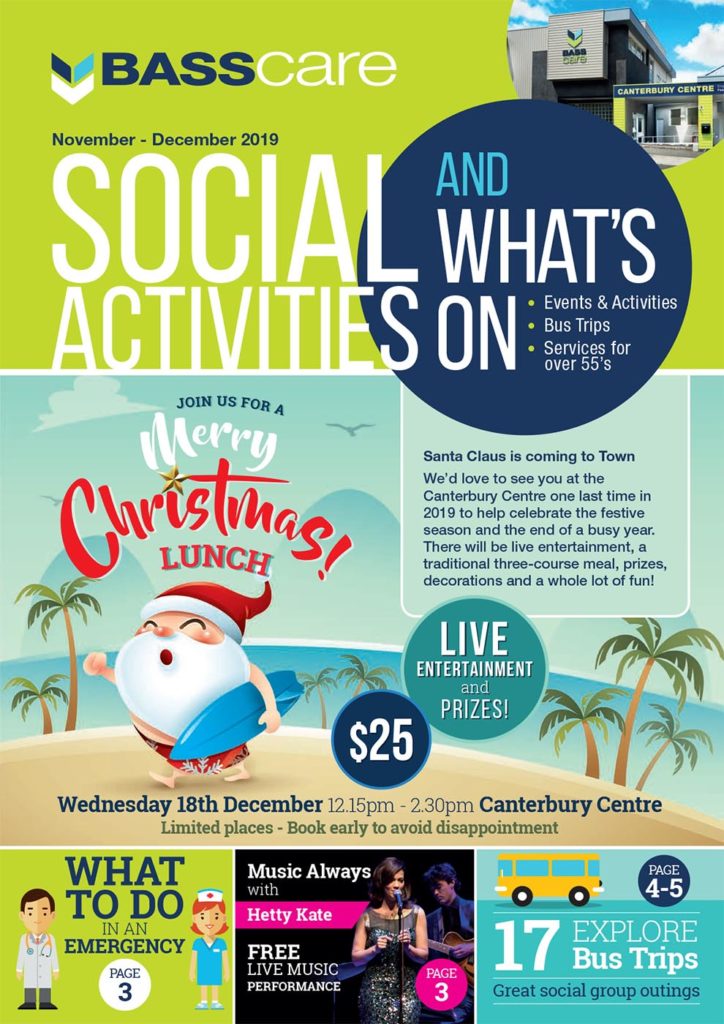 Calendar