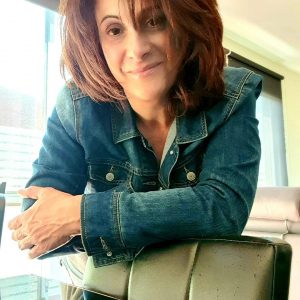 Helen Brightman,
General Manager Community Services
How long you have worked for BASScare
3 months
Work and Career
I have worked in the Aged and Disability services sector for just on 30 years in the not for profit sector. I have held different positions including volunteer manager, case manager and operational manager roles. I am passionate about providing quality services within the aged care sector having had personal experience watching my mother care for my grandmother and at present caring for my own mother who is living with Alzheimer's disease
Why do you love working at BASScare
I feel very fortunate to have joined BASScare and I am loving working here. It is not often that an organisation's culture truly reflects its values and mission but at BASScare I am so far convinced that it truly does. Everyone is so committed to their work and to our clients and there is a strong sense of pride and joy amongst the workforce here.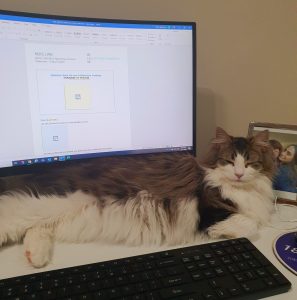 Who are you
My cat 'Harry' is the love of my life, and as you can see he has joined me at my computer on many a home work day!
I was born in my beloved Melbourne but did live in Greece as a child for 7 years. Such a great experience and one that I am grateful for.
I barrack for Essendon and grew up listening to my mother's stories about Saturday afternoons spent at Windy Hill -she lived just up the road. It was easy to imagine the roar of the crowd and the cheering!
I am very happy that we can now travel outside of Melbourne as I spend many a weekend in Inverloch – a beautiful little coastal town on the BASS coast.
New Zealand is my favourite travel destination and looking forward to travelling there as soon as I can.