On Wednesday 8 May Josh Frydenberg, Federal Member for Kooyong and Federal Treasurer popped in to see the residents of Faversham House.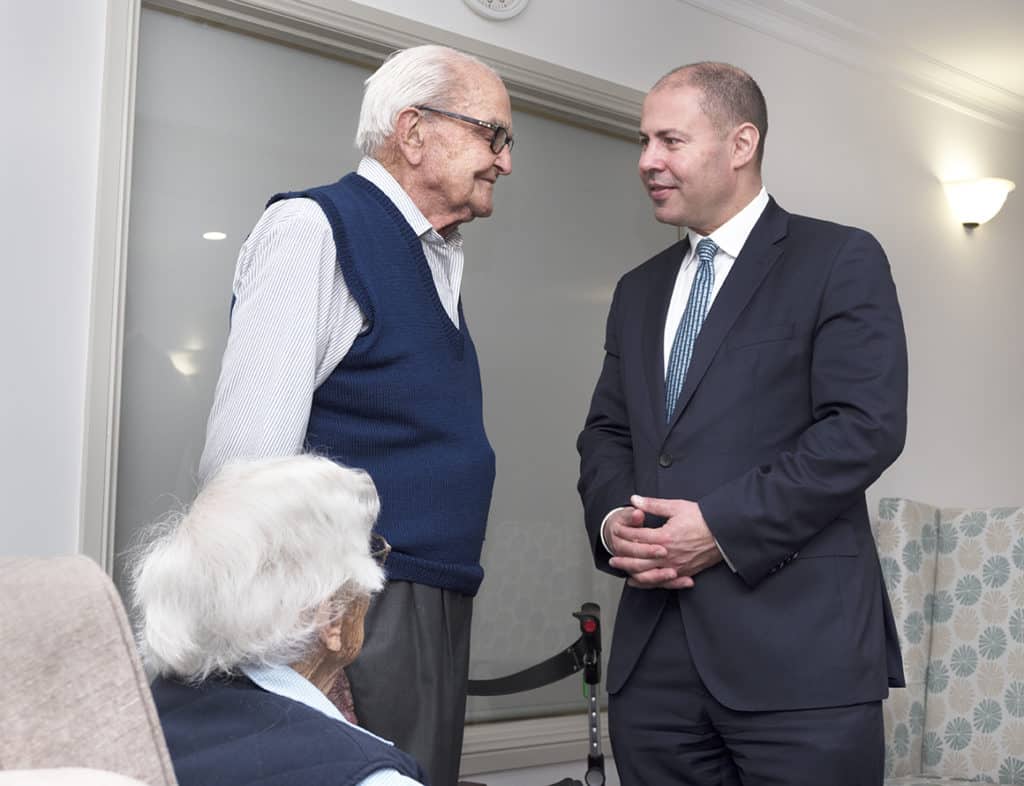 Meeting John and Mary Mitchell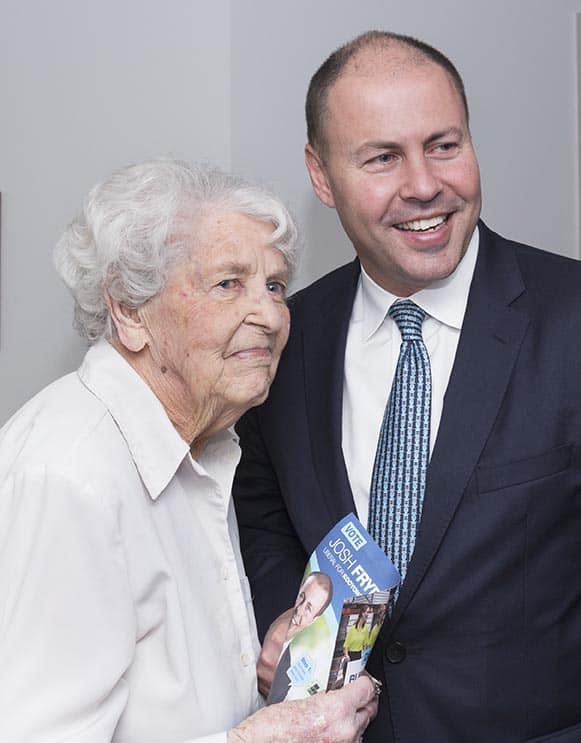 Meeting Jean Reilly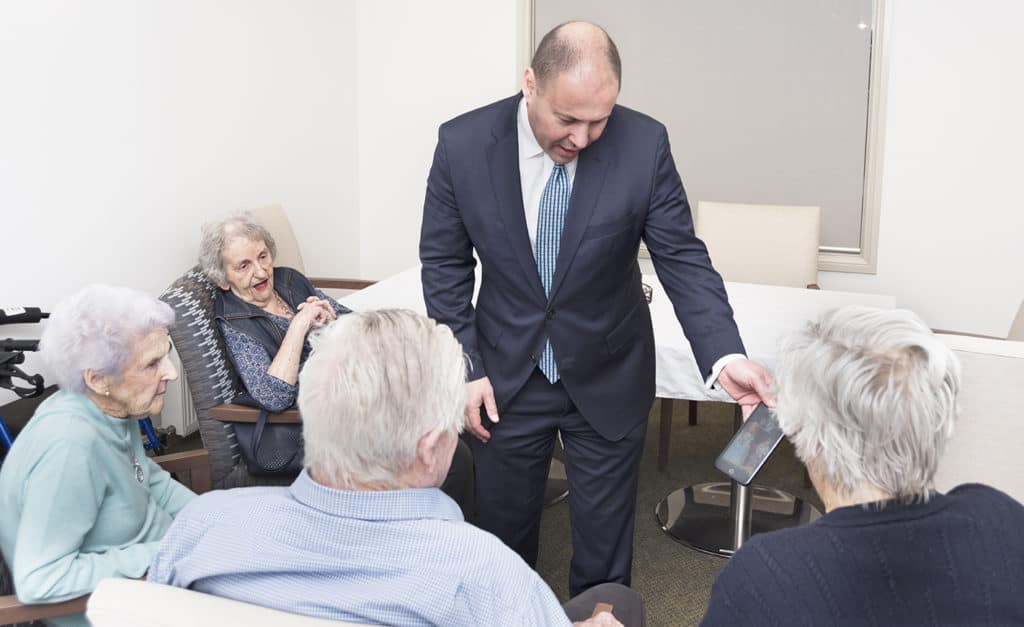 Meeting Faversham House residents
He then paid a visit to Canterbury Centre to have a look at how we were able to buy new tables and chairs and to install new signage on the front of the building thanks to the Community Grant we received from him.
Wednesday is always a busy day at Canterbury Centre with the popular Learn, Laugh and Lunch group in full swing.  Today we hosted Helen Kerley from City of Boroondara who was able to answer questions about what services for older people the local council can provide.
Lastly Josh took a look at our new community garden 'Small Seeds'.

Josh Frydenberg with volunteers David, Lisa and Liz

Josh Frydenberg with the Learn, Laugh and Lunch group