We're past the season for rugging up and now we slide straight into spring! Let us take you out to Melbourne's rich surrounds with new destinations, exhibitions and some old pub favorites for the odd flutter.
A bit closer to home there's an array of special things happening right here at our community centres in both Canterbury and Balwyn North. Over the next few months we'll also be welcoming you to come in and have your picture taken, make short videos and share those stories with our community and the world of social media.
There are ever evolving new ways of communicating with phones, tablets, virtual reality, and artificial intelligence and of course emoji's.
You can chat to our Volunteer Computer tutors for more information.
Here's to kicking up your heels this September and October or, if you'd prefer, come in for a quiet conversation, coffee or read a book in the Community Lounge.
Newsletter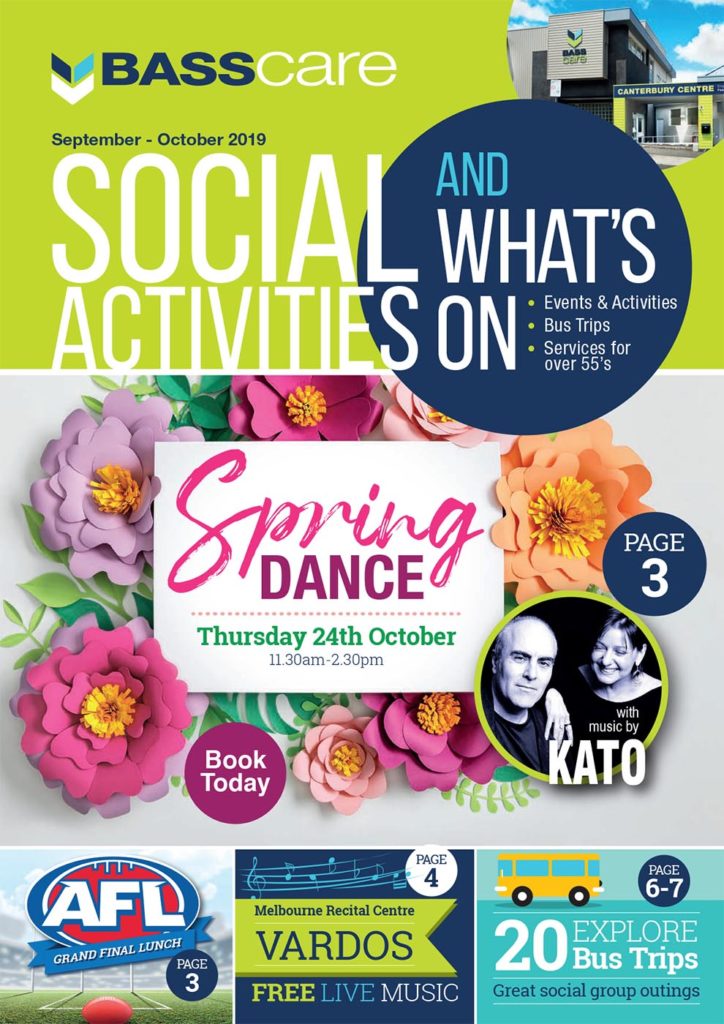 Calendar