As the weather starts to cool down, we have lots of fantastic programs and events to get you motivated and out of the house. If you've ever attended a dance at the Marwal Centre then you know what I'm talking about!
We are going to make this year's Harvest Dance in June the best yet.If you haven't been to the Canterbury Centre in a while you might have missed all the exciting changes. To go with the bold new exterior we have fitted the interior with new tables, chairs and signage. Come in for a look and enjoy a hot meal.
We offer transport to lunch Monday to Friday and Sunday. And that's not all—we have a new Art Group running on Fridays with Helen and an exciting new community garden project called 'Small Seeds' starting this month.If its mental, physical or social stimulation you're after this autumn then we have all bases covered in this edition of BASScare's Community News.We're looking forward to seeing you soon!
Bookings or inquiries phone 9880 4709 or email socialsupport@basscare.org.au
Newsletter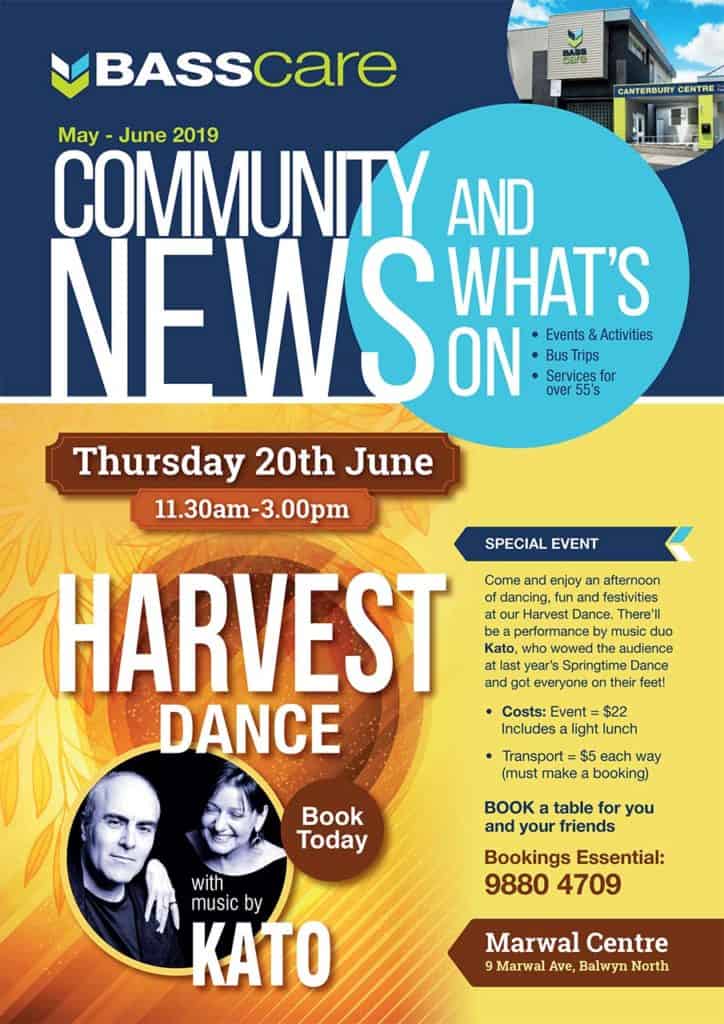 Calendar