Whether you were born in another country, or in Boroondara, there is significant diversity among us. The snippets you share hereabout your own way of life, wellbeing, place of birth, family origins, tastes in food, friends and entertainment all combine to shape the activities offered here.
We aim to celebrate your individuality when you join us in one of our dining rooms, at exercise, on trips, or at special events. Dancing has become a weekly feature at 9 Marwal Avenue, and following the success of the Harvest Dance in June, we will hold a Springtime Dance in September.
Our Small Seeds gardening project at 8 Rochester Road is now starting to reward us with some tasty greens! Many thanks for those who have helped with the planting and care of our gardens. We are now looking to expand and would love some more involvement from our wonderful BASScare community.
Newsletter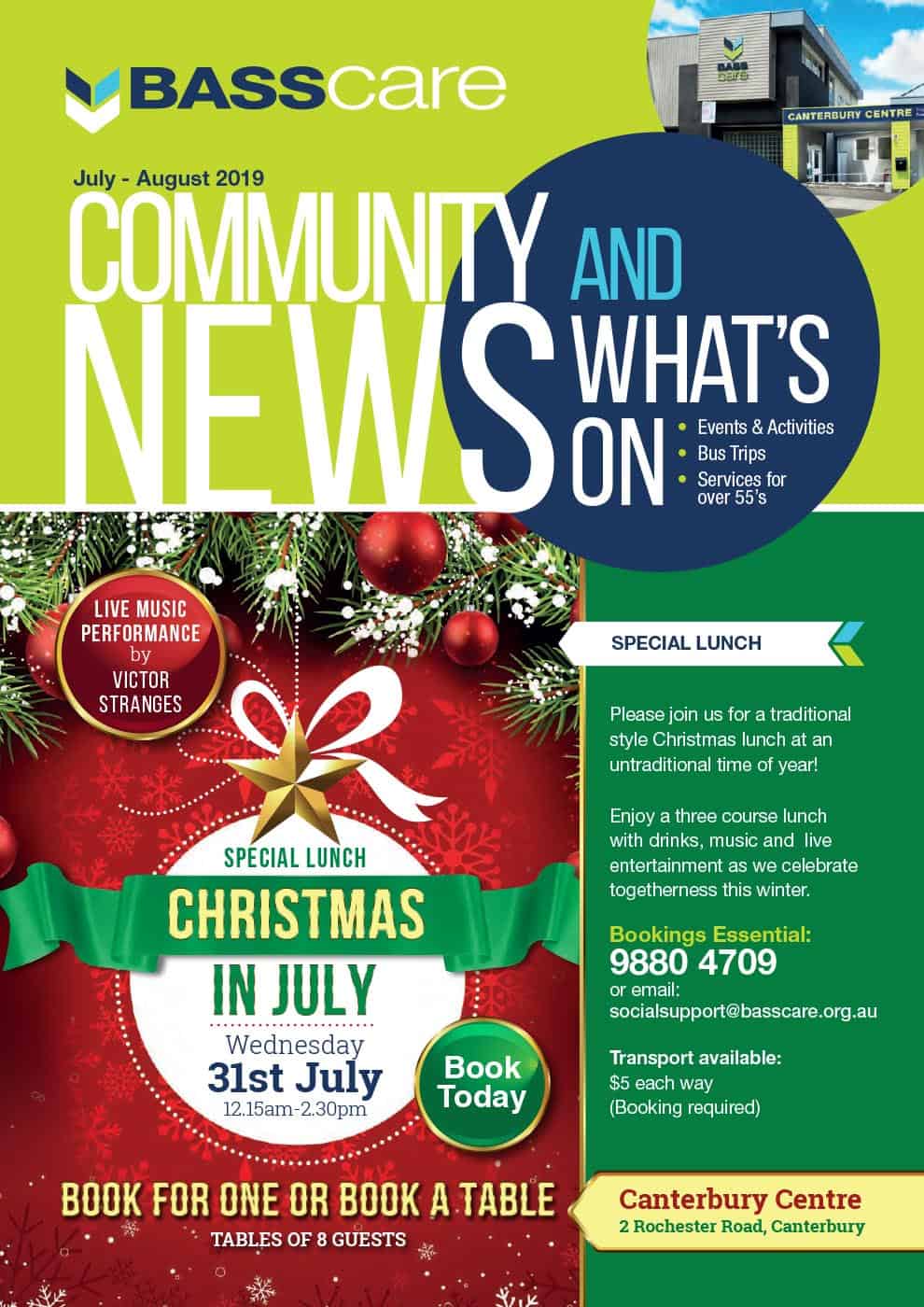 Calendar