Call BASScare for Aged Care Services in Boroondara
---
Covid-19 Updates
Canterbury Centre and Maranoa House Dementia Day Care Centre
We look forward to partially re-opening the Canterbury Centre and Maranoa House Dementia Day Care Centre shortly, in line with the Victorian Government's move to ease coronavirus (COVID-19) restrictions on the advice of the Chief Health Officer.
The health and safety of our clients, volunteers and staff is our top priority. We are working closely with the Department of Health and local government to ensure we are providing a safe environment.
At all our centres the following protocols will be in place:
Limited and timed entry by appointment only
Hand sanitiser available at the entrance and throughout the centre spaces
Physical distancing measures with signage indicating safe spacing
All visitors will need to sign in and have a temperature check.
Faversham House Residential Aged Care
We are taking admissions for permanent and respite care at Faversham House. Please phone our Admissions Officer on 03 8809 4001 for more information.
Visitor restrictions are in place however, we have introduced visitor windows and rooms. To book a time please click the button below.
Social Activities and Programs
To find out more about which of our programs are running and opening hours please phone:
Social Support and Canterbury Centre – 03 9880 4709
Maranoa House Dementia Day Care Centre – 03 8809 4979
Marwal Centre – 03 9819 7194
Meals on Wheels
We are currently still delivering Meals on Wheels in Boroondara. Anyone over the age of 65 who is requiring meals on wheels please contact MyAgedCare on 1800 200 422 or www.myagedcare.com.au to get a referral to BASScare Meals on Wheels service. Once we receive your information from MyAgedCare we will be in contact with you. If you already have a package with a home care package provider please ask them to phone us on 03 9880 4703.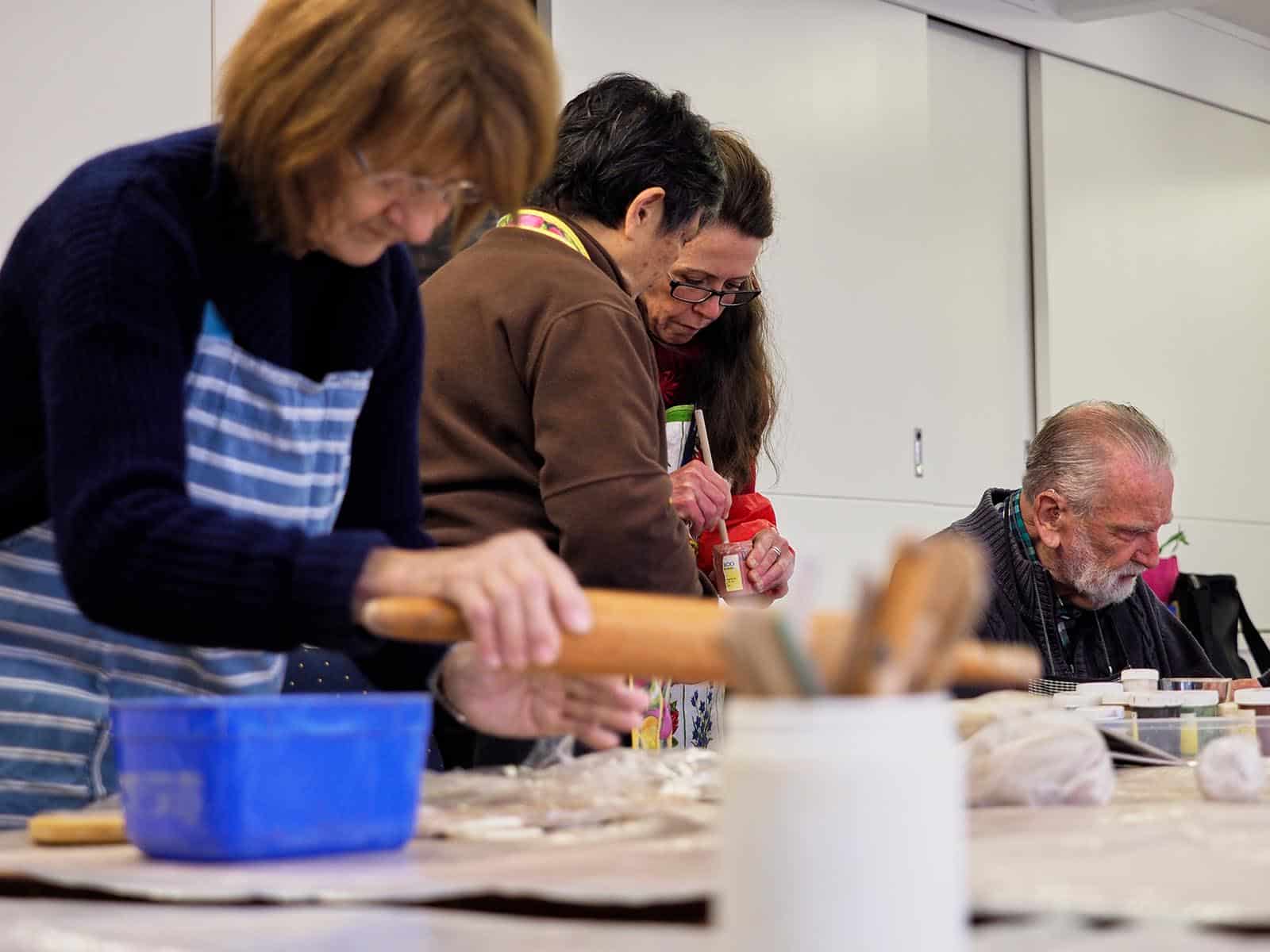 Our Social Activities programs aim to enhance individuals' health and well-being, strengthen friendship networks and reduce isolation and loneliness.